Let's be Frank here…thank goodness for Frank.
It seems as though the college process is growing increasingly complex and competitive. Everyone says college is the time of their lives, but what they forget to mention is the headache of the admissions process. Not only do you have to worry about having a perfect GPA, strong extracurriculars and potentially compete against hundreds of thousands of students for admission into your dream school, but once you're in, the headache doesn't stop. Wait, so you're telling me I could work my BUTT off, get lucky enough to get into my dream school and there's some kind of catch? What now?
As incredible as a college acceptance is, for many students it does not quite guarantee the ability to attend, because of one factor that is often forgotten: tuition. College tuition in the United States is ABSURDLY high. Yes, there are a lot of parts of a university that require funding, however a lot of funding comes from students, and often leads to their financial insecurity. Doesn't that seem somewhat backwards? And the whole process of applying for aid can get messy, requiring multiple documents from both parents, making it difficult for those who may not have a comfortable home situation.
For Charlie Javice, this was an issue close to her heart, and her wallet. After a long battle for financial aid, she tried to finish college in three years in order to decrease the financial burden of tuition for her and her family. But as soon as she was done, her brother's tuition was bumped up and her family was left paying the same amount as they did before for two kids. Charlie wanted others to have a better experience with the financial aid process, and after realizing there was a lack of resources already available, she decided to found Frank.
Frank is an online service that helps you complete the FAFSA (Free Application for Federal Student Aid), sort of like a Turbo-Tax but financial aid edition. The goal is to assist students with affording the colleges they love, from applying to graduating.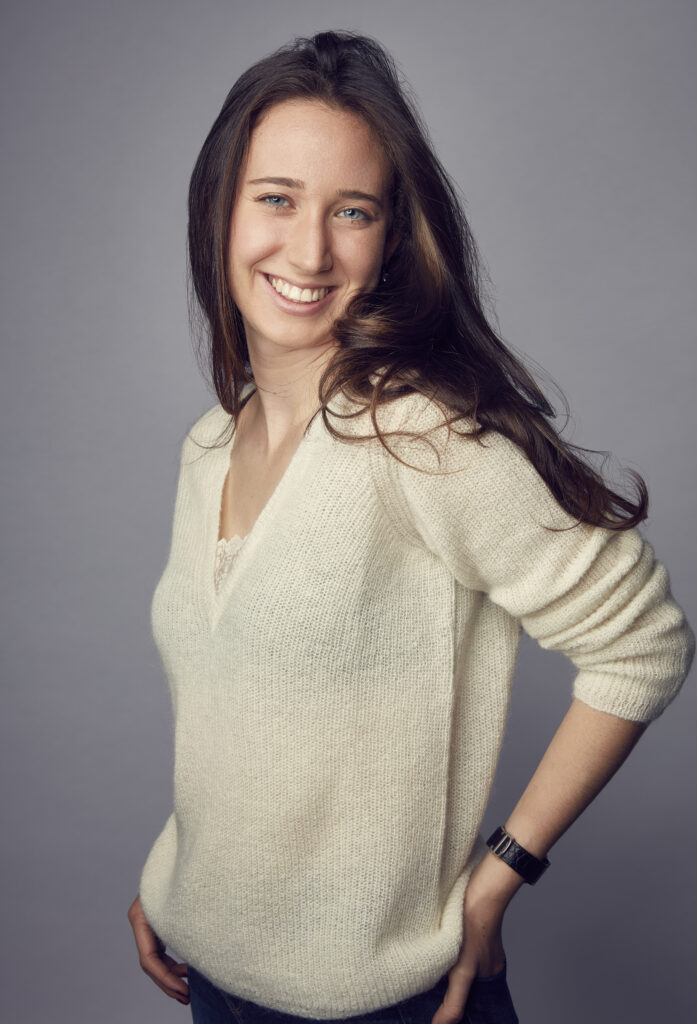 Education was always a big part of Charlie's life. As holocaust survivors, her grandparents always stressed the value of education, as it is the only thing that truly sticks with you no matter what happens. Her parents were both involved in education as well, her mother being a teacher and her father always being involved with the school in different capacities.  So naturally, making something with an impact for students made sense. 
During the financial aid process, Charlie felt as if there was nobody really there to guide students and assist them with financial decisions to help ensure a more secure future. So when creating and running Frank, deliberate steps are taken to make sure it is FULLY student oriented. "We don't get paid by lenders, we don't get paid based on who we enroll in schools and it's really just advocating for the student, always being there for them, and helping them spend their money wisely and invest it in their college education," said Charlie. 
When it comes to college affordability the power currently lies with universities, who decide to make their tuition absurdly high. Charlie believes that "students need to have a voice and need to have more power," which fuels the ultimate goal of Frank: give power to the students to reduce the price of tuition. "Hopefully as we serve hundreds of thousands and eventually millions of students, we'll be able to give a voice to students and start telling schools we won't show them on the platform because they're just too expensive for what they are."
A large portion of the population works paycheck to paycheck and can't focus on education. Certain students don't qualify for different loans and are stuck trying to figure out how they can continue with academics. And now with a looming pandemic and severe economic uncertainty, enrollments are down and students feel more screwed than ever. Frank is doing everything in their power to assist students in need and working extra hard to accommodate the greater volume of requests.
Charlie mentioned that initially, finding funding for Frank proved to be difficult as  "convincing very wealthy people that low income people have a certain problem they just don't associate with" is not an easy task. If an investor doesn't believe in the market need or hasn't experienced the problem first-hand, it's pretty much impossible to make them fall in love with your idea. However, the Frank team used data to demonstrate the need for their service, and ultimately found investors who were just as passionate about helping students and approaching an underserved market.
Frank does not charge students to use its services. Everything is available for free online or through schools that purchased a subscription. You snap a picture of your tax returns and they do the rest, and you have it all done within five minutes. It's nice to see that such a service exists, and I hope that more schools and students will make use of it in the future. Who knows, maybe with how quickly everything is evolving right now, tuition will be reduced at some point in the near future.
TLDR: Frank is a start-up with the mission of helping students afford their dream schools by simplifying the financial aid process, and ultimately aims to give power from the universities back to the students. Started by Charlie Javice, who herself experienced the tumultuous financial aid process, Frank puts students first.
My biggest take-aways from speaking with Charlie, including tips for aspiring start-up founders:
1. Don't trust people who tell you to be patient.

If Charlie had listened to those who told her to be patient, she probably would be working in finance, as opposed to on a start-up that is helping thousands of students.

This may not work for everyone depending on your financial security, but in general following passion and enthusiasm is a good indicator.
2. Know your strengths and what you'll need to hire for.

Being conscious of her strengths made it easier for Charlie to build her team to be well-rounded.
3. Be nice to people.

While this one may seem obvious, attending events to support friends and making employees feel special goes a long way – pay it forward.
4. Have a sense of humor about yourself.

Beating yourself up over things that go wrong or are out of your control doesn't help, being able to pick yourself up is important.

Being in a start-up is tough, and if you like at least one day of the work week, then that's a success.
5. Be shameless.

You can't reach out enough, don't be afraid to reach out and follow up if you don't get a response.

People are happy to pay it forward, and happy to connect you with others that they know.
For more information on Frank:
Visit their Website, or find them on Instagram, Twitter, and Facebook!