The sweet life of Zach and Corey (and Sergio)….
A golfer, visual effects artist and graphic designer walk into a Walmart. The golfer works with ice makers, the artist with irons & steamers, and the designer with washers & dryers. No, this is not the beginning of a long-winded joke, but of DotCom Partners. There is no punchline about these former Walmart category specialists – the only line here is the one that exists of companies eager to use their services.
DotCom Partners is a digital consulting company that provides Walmart account management services. They work with both large corporations and small businesses to help them thrive inside the Walmart eCommerce ecosystem.
Before working for Walmart.com, Zach Toste (CMO) was a competitive golfer at the University of Notre Dame, who decided to pursue marketing and ended up working at a variety of different agencies. Corey Hammond (CEO) was a political science major at Columbia who chose to pursue a job in visual effects at The Mill, then pivoted to do their data analytics. The two of them ended up as category specialists in the Home department at Walmart.com, a role that was very new as Walmart started dipping more and more into eCommerce.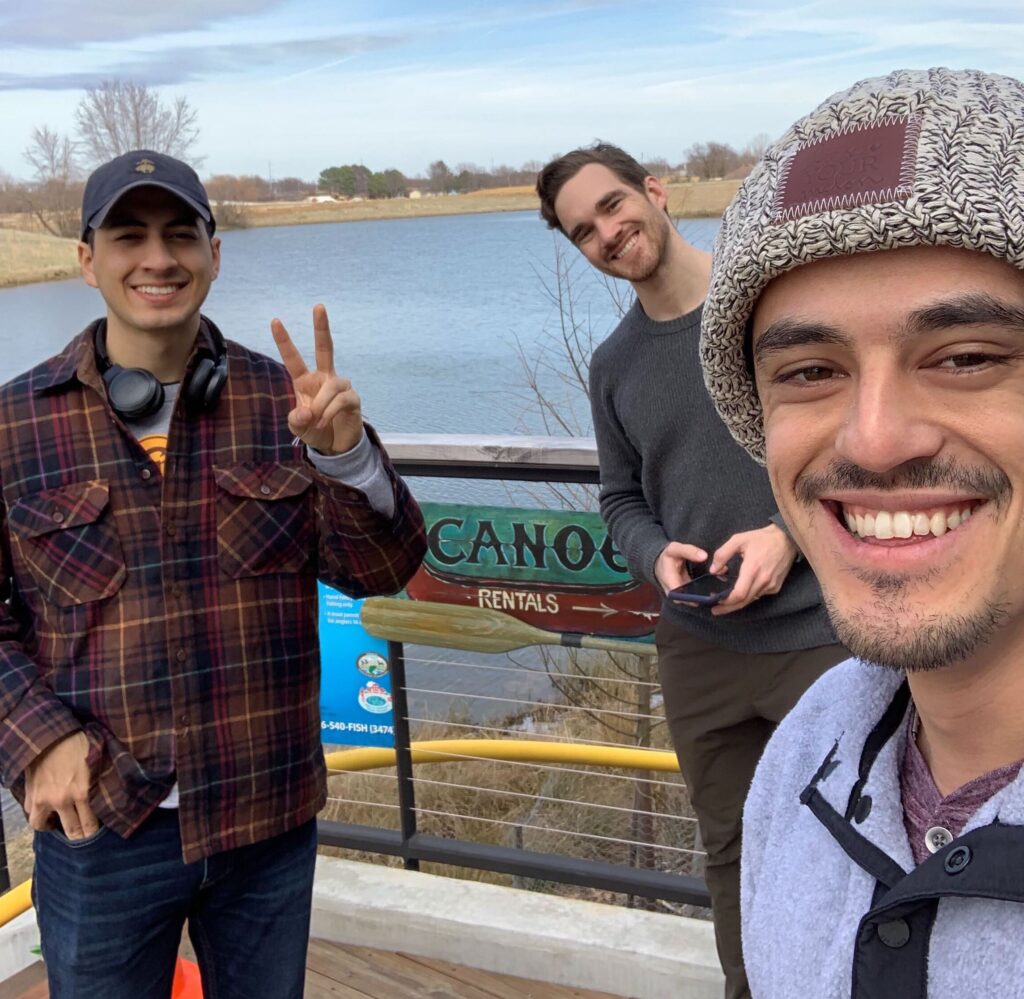 With the new nature of the category specialist role and Walmart eCommerce, Corey and Zach realized there were a lot of inefficiencies and difficulties when it came to vendors who wanted to get on Walmart.com. So, noticing a lack of available services in that area, they decided to take matters into their own hands with starting DotCom Partners. They also recruited another category specialist friend of theirs, Sergio Cruz (Head of Creative) who had a background in public policy from Princeton University, and dabbled in some "meme-making" as part of his category specialist role at Walmart.
Due to the pandemic, vendors and brands had difficulty keeping up with the increased volume of orders, especially with issues in warehouses and manufacturing & processing facilities. This led to the search for diversifying eCommerce platforms, as sellers desired to become less reliant on CERTAIN Seattle companies. The demand for selling on Walmart.com increased and in turn quickly confirmed the usefulness of DotCom Partners' services. Currently a team of only four, they're struggling to keep up with the demand – bandwidth is limited, so they've mainly focused on larger corporations as clients.
Having a small team has created a unique culture for the DotCom Partners crew. Sergio emphasized how awesome it is to be able to take on a variety of different roles, and try out new aspects of the company depending on what he is interested in at the moment. He described it as "an academy, a place where we are constantly learning and instead of outsourcing we ask, 'hey does anyone want to learn about supply chain today? Or web design?' and someone gets it done."
In the future, DotCom Partners hopes to expand their consulting services away from the Walmart.com aspect to help small, local businesses which are having trouble staying afloat. They also want to work with brick and mortar stores, which will be interesting to see as the pandemic has led people to try and re-imagine in-person shopping experiences.
TLDR: DotCom Partners is a small start-up that provides retail consulting services, streamlining the process for vendors hoping to sell on Walmart.com. It was started by former Walmart category specialists, who based on their experience are exactly the right people to be offering these services.
My biggest take-aways from speaking with Zach, Corey and Sergio, including tips for aspiring start-up founders:
1. Remember that people are people.

Sergio stressed the importance of being patient, and making sure to think about the emotions of your clients – being cold and transactional often doesn't work out, and keeping things an open conversation largely proves to be successful. At DotCom Partners each client has a dedicated account manager who is always there to answer questions.
2. Don't let the fear of failure stop you.

Zach believes that especially if you are young, you shouldn't let your fear stop you – you can always go back to a 9 to 5. He recommends pitching your idea to friends and connections whose opinion you value to gather feedback and adjust accordingly. Corey however, recommends trying to make things work without leaving your day job first, as there are plenty of skills you can develop without taking the full leap. Ultimately, there are different pathways, and you can choose what works best for you.
3. Learn from your mistakes.

It's easy to get upset with yourself for something going wrong, so Zach emphasized not taking mistakes too personally and being able to accept that you may be wrong. A good founder and leader will have the guts to admit fault and take ownership for their mistakes.
For more information on DotCom Partners: