Higher or Hire Ed?
As I talked about in my Frank article, college tuition is absurdly high. What else is absurd you may ask? The fact that many students are expected to pay that same high price for a fraction of the college experience. As many colleges stay predominantly online for the foreseeable future, and tuition remains pretty much the same, students can't help but ask themselves, is it really worth it? Zoom University was maybe cute and quirky the first week. However, soon many people realized the strain and drain from sitting at a computer all day, all alone, trying to focus on less than engaging classes. Even before the pandemic, however, innovative organizations have been popping up to help schools deliver more engaging and practical experiences.
CapSource is an educational technology platform that provides students with experiential learning. They partner academic institutions with companies in order to set up meaningful student collaborations that result in students gaining industry experiences and employment opportunities.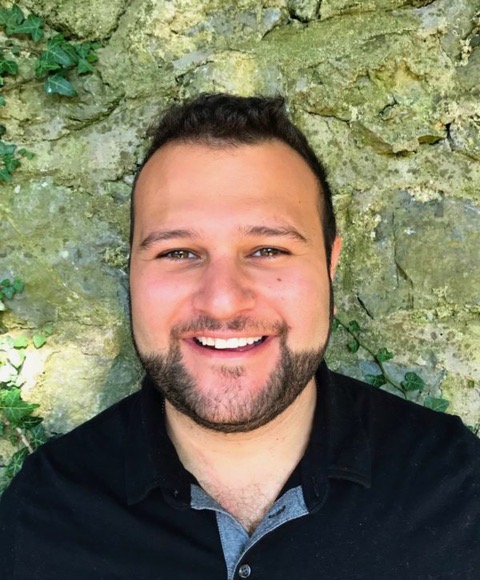 When founder Jordan Levy was a student in one of the best undergraduate business programs, somehow he still felt that his school didn't provide him with enough opportunities to work on a team or with real industry professionals. It was only when he was further along in his education that he realized his planned fields of accounting and finance were not a good fit for him. Jordan thought it would be too late to pivot, and the last thing he wanted was to spend more time at school. This is exactly the kind of scenario he wants others to avoid, and his big motivation behind starting CapSource.
Jordan said, "college does a good job of keeping students busy between high school and work, but it's really not geared to prepare you for your career." That's exactly where CapSource steps in — schools can use their experiential learning programs as their whole curriculum or a piece of it, or just as an extra, available resource. Generally, some professors will use it as supplemental material to traditional textbook content, which works quite well. Considering this aligns with teaching goals and employer goals, you'd think more universities would want to implement experiential learning. However, Jordan spoke about how the higher education industry is pretty resistant to change. This is pretty unsurprising based on a lot of the decisions we see universities making, although with the switch to online learning, it seems like the perfect time for implementing more practical and hands-on learning experiences.
CapSource's vision is to be the first "Experiential Learning Management System." The WHAT now? Basically, not only does CapSource provide schools with Company Sourcing & Project Design Services, but they've also introduced a software platform to help their partner schools centralize and scale their work-integrated learning programs. The system enables universities, like Notre Dame, to customize their learning experiences in a way that aligns with their brand and mission. Not only that, the platform is geared to help schools more effectively organize, launch, and track projects so that they can measure the impact and value of these programs (for both their students and network of industry partners).
CapSource CONNECT is also unique because it enables schools to encourage students to collaborate with peers and real  industry professionals who don't just serve as mentors but have a vested interest in the success of the projects. Even if the students don't end up working for the company after the project is over, they'll still be more employable since they're equipped with more experience and have a professional reference that could speak to their skillset, work style, and accomplishments. And the best part? CapSource programs don't take as many academic resources to manage as a traditional course since they naturally involve industry professionals from companies as mentors. Often, these large student programs are managed by small teams of academic supervisors that ensure the learning goals are achieved.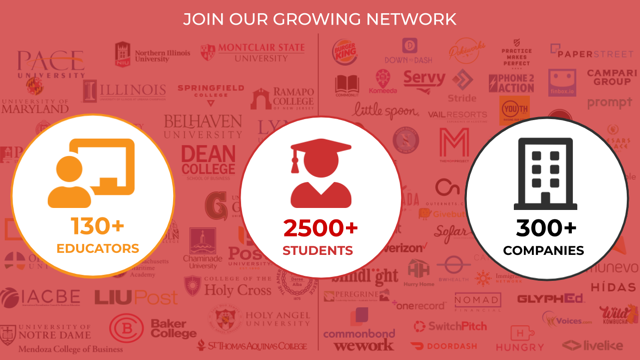 As schools continue to cost the same amount, while students don't like the learning style, Jordan says, "there are some major disconnects between what students need, what employers want, and what schools are equipped to deliver." He hopes that CapSource can  "bridge that gap between the professional work environment and education by aligning student learning goals with company goals so everyone wins." 
I'm curious to see how education will change going forward as many students are already refusing high costs for lackluster online instruction.
TLDR: CapSource is an experiential learning platform that allows universities to customize educational, industry experiences for their students as part of their college curriculum. Founder Jordan Levy found his education to lack practical aspects and didn't want others to have to feel the same way, so he met with industry professionals from all different sectors and connected them with schools so students can work on real projects, and thus CapSource was born.
My biggest take-aways from speaking with Jordan, including tips for aspiring start-up founders:
1. Become an expert.

Jordan strongly believes that if you are interested in something, you should "leave no stone unturned." Find people who know more than you, and "ask them every question you can possibly come up with." He also mentioned how important it is to build relationships with mentors and other leaders in your field since you never know who might be your customer or referral agent one day.
2. The time to start is yesterday.

In Jordan's words, "there's no right time to start a business, but if you want to be an entrepreneur, you should've started yesterday. Entrepreneurship is the purest form of experiential learning. There are no right answers, you need to explore and figure it out on your own. The sooner you get started, the sooner you'll realize if the lifestyle and career choice is a good fit for you."
3. Being an entrepreneur is not for everyone.

Right now, it seems like the entrepreneur lifestyle is glorified. Jordan started his first company while still a college student, and he learned a lot from that, but he also said that it's "important to be rational and figure out if it's a sustainable career. You have to feed yourself." However, even if you're not the right person to take something from "zero to one," it'll still be an incredible learning experience, so give it a shot!
For more information on CapSource:
Visit their Website, or find them on Twitter, Facebook, and LinkedIn!