Riding the solar coaster and making a h(UGE) impact
In 2006, one of the first films about global warming, An Inconvenient Truth, was released. Surprise, surprise, ignorance was certainly not bliss when it came to the environment and all of a sudden people were concerned about Earth heating up at an alarming rate. One of these concerned people was Nick Blitterswyk, founder of UGE.
UGE is a commercial solar company focused on the mid-scale space, including warehouses, distribution centers, and schools. A platform and execution company, they build, develop, engineer and finance solar technologies.
Originally from Canada, UGE founder Nick Blitterswyk came to NYC for his first job. An actuary hoping to make a difference, with cleantech becoming popular and blogging on the rise, Nick said "just like I was interested in hockey, I was interested in clean tech, so I would read up on everything I could." Back in 2009, the solar industry was already attracting massive investments, but the distributed wind energy field was much less developed.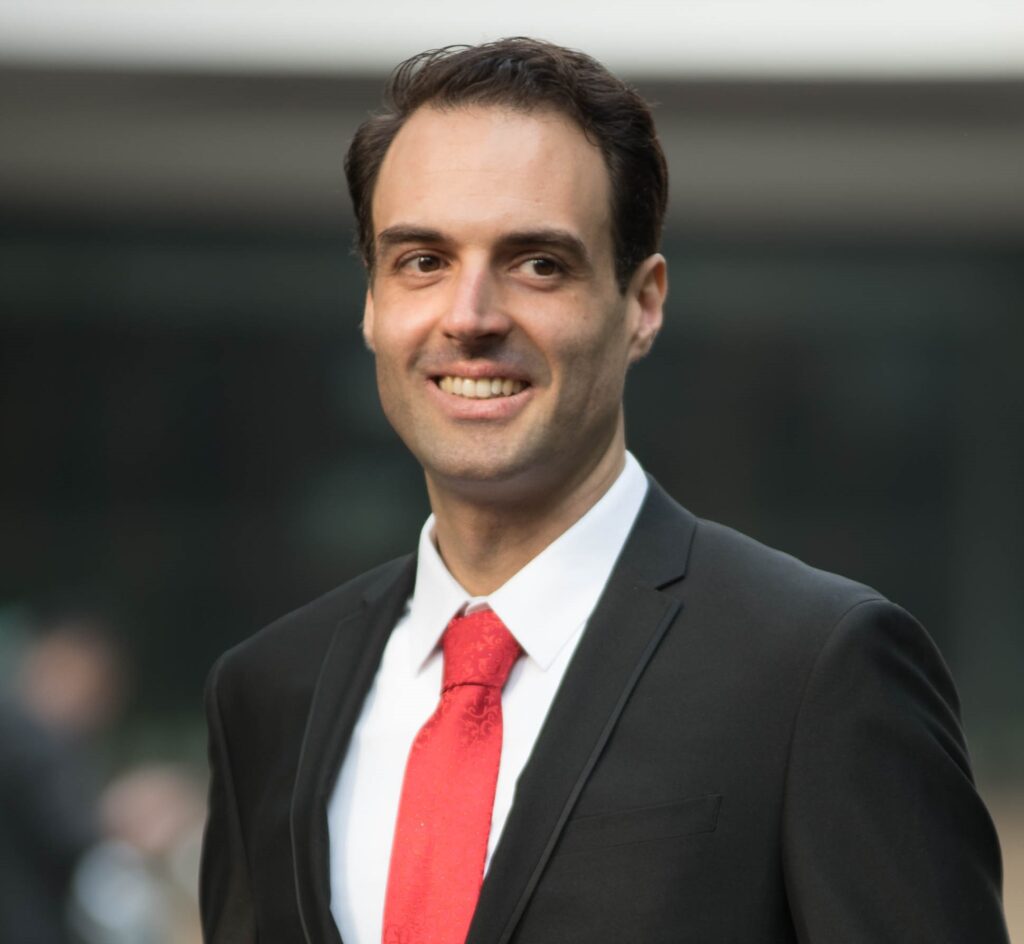 When Nick started UGE in 2009, he was still working his dayjob. Initially, the UGE team rebranded some wind energy products and resold them, but eventually they decided they could do better. As Nick mentioned, they were "very much a technology company" in the early days, focused on developing wind technology products. As their products evolved, so did the industry.
The UGE team developed wind technology, got it to market, and became number one in their segment of the distributed wind energy field. They even had their technology installed on the Eiffel Tower. But wait, Elizabeth, didn't you say they're a solar company now? What happened? In the words of Nick, there is "just a lot more to worry about with distributed wind energy, such as wear and tear and safety." And so, since solar technology was already integrated into some of their existing products, solar costs had come down rapidly, and commercial solar technology was growing, the UGE team decided to sell their wind branch and soak up the sun.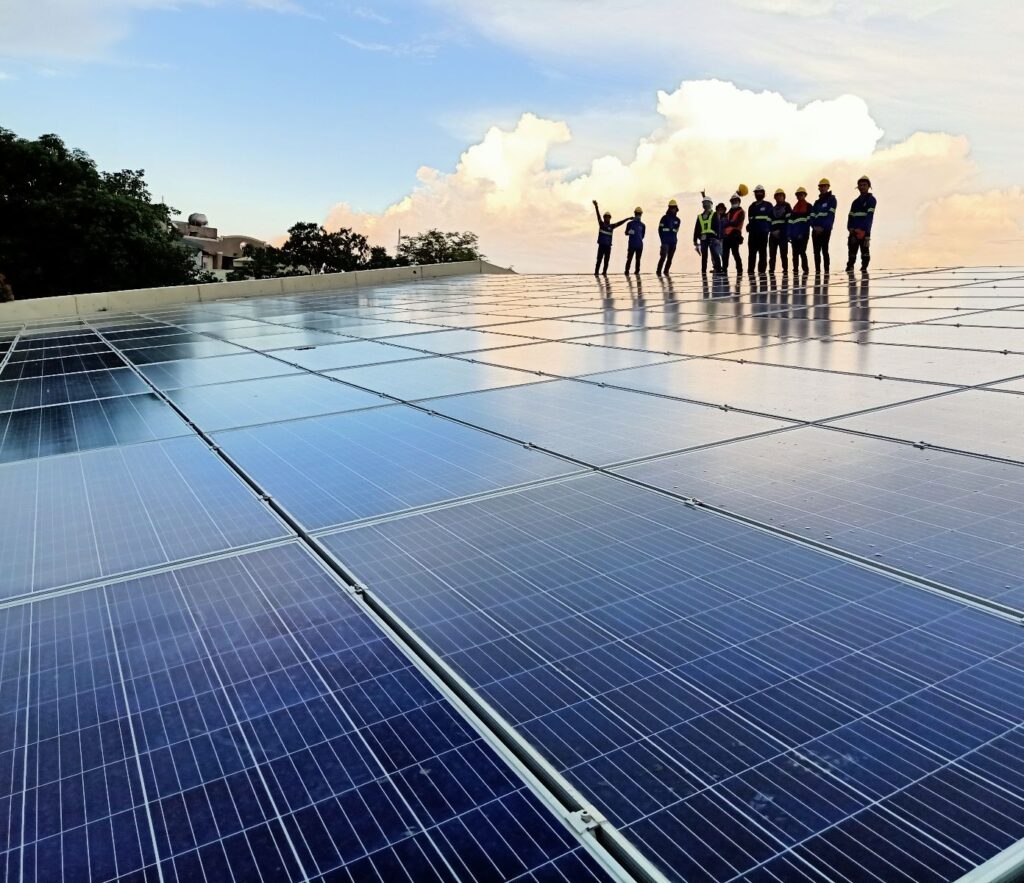 There are three main aspects to UGE: business/project development, engineering & building and financing & operating. Putting the solar panels on roofs is quite literally the most visible part, but Nick says that their "secret sauce" is project development. All of the different parts coming together is one of the big things that makes UGE special, as "there is so much involved in the interaction between the utility people, the department of buildings, the engineers which are in-house, the sources of finance, and of course, the clients." Having this full kind of vertical integration is pretty rare.
In Nick's eyes, the beauty of starting UGE in the city is that "people just find themselves passing through New York," which cannot be said for most places. He got to meet a lot of customers, investors and suppliers based on the nature of the location and people around, and felt lucky despite starting the company in the midst of a financial crisis.
Throughout the pandemic, the project development side of UGE has made solid progress, they are "riding the wave," and did all they could while construction was halted. With the distributed nature of their business, having offices in New York, Toronto, and the Philippines, the UGE team was already used to virtual work and has been operating efficiently remotely. As things reopen, construction has also resumed. UGE is going full steam ahead, or should I say, solar.
TLDR: UGE is a distributed solar technology company that is vertically integrated and originated in NYC but currently covers areas in the USA, Canada and the Philippines. Started by Nick Blitterswyk, actuarial scientist turned environmentalist, the UGE team is working hard to create a brighter future and reduce negative environmental impact.
My biggest take-aways from speaking with Nick, including tips for aspiring start-up founders:
1. Don't get too caught up in the "rat race."

Nick remembers that when he first launched UGE, there was some other wind energy competition, and because of the pressure, they rushed to get a product out on time instead of making a realistic timeline, and ultimately were not able to deliver on their initial plan. It is important to focus on timelines and milestones, but not to the extent where it causes you to ultimately fail. Nick said "you're going to think that you only have, say, six months, but in reality you have much longer, if you just focus on getting the product right."
2. Thinking about short term profitability and viability is important.

Nick mentioned that many companies start in the market with exponential growth but quickly taper off and will not be profitable. In his words, "the gravy train will always run out," so it's important to be cautious and focus on viability.
3. Be nimble and take advantage of opportunities.

Nick believes that if you're profitable and have a good balance sheet, you will have more freedom to take chances and potentially find new opportunities for success.
4. Growth at all costs can often be unhealthy.

Nick strongly emphasized that being a good business operator is much more important than the mentality of "grow at all costs and figure out the rest later," and that this ends up as a disservice to a lot of entrepreneurs who are starting out with that mentality.
For more information on UGE:
Visit their Website, or find them on Twitter, Facebook or LinkedIn!