A true light in the dark….
When writing this blog, the biggest difficulty I've found is, well, writing. Capturing the essence of each unique company as well as the brilliant people behind it by just using written words has proven to be incredibly challenging. That's why I was so thrilled when I spoke with Shriya Sekhsaria, whose start-up is basically aimed at capturing essence – specifically through memory jars.
Lumhaa is an app that allows users to create virtual memory jars using photos, videos and audios. These can be transformed into physical jars as well. The goal is to be deliberate in keeping track of memories, as the app allows you to record notes, location, date and other details about each memory, making it more comprehensive than just a regular photo album.
Shriya has been an author since basically five years old. But before college, she made a deal – for every novel she published, she would get to write a nonfiction book highlighting a community need, the proceeds from the book going to that community. For one of these nonfiction books, after her freshman year at Princeton, she decided to spend her summer in India collecting stories from terminally ill children living below the poverty line. Due to the long winded publishing cycle however, a portion of the kids passed away before the book was ready. So, Shriya took to her grandmother's mason jars, which were common in kitchens in India. She filled them with the various memories she had collected from the children and had the jars delivered to their families. Shriya also did a similar project with Alzheimer's patients and those in the military – having them recall memories and putting them in a jar. This is where Shriya started toying with the concept of "memory jars."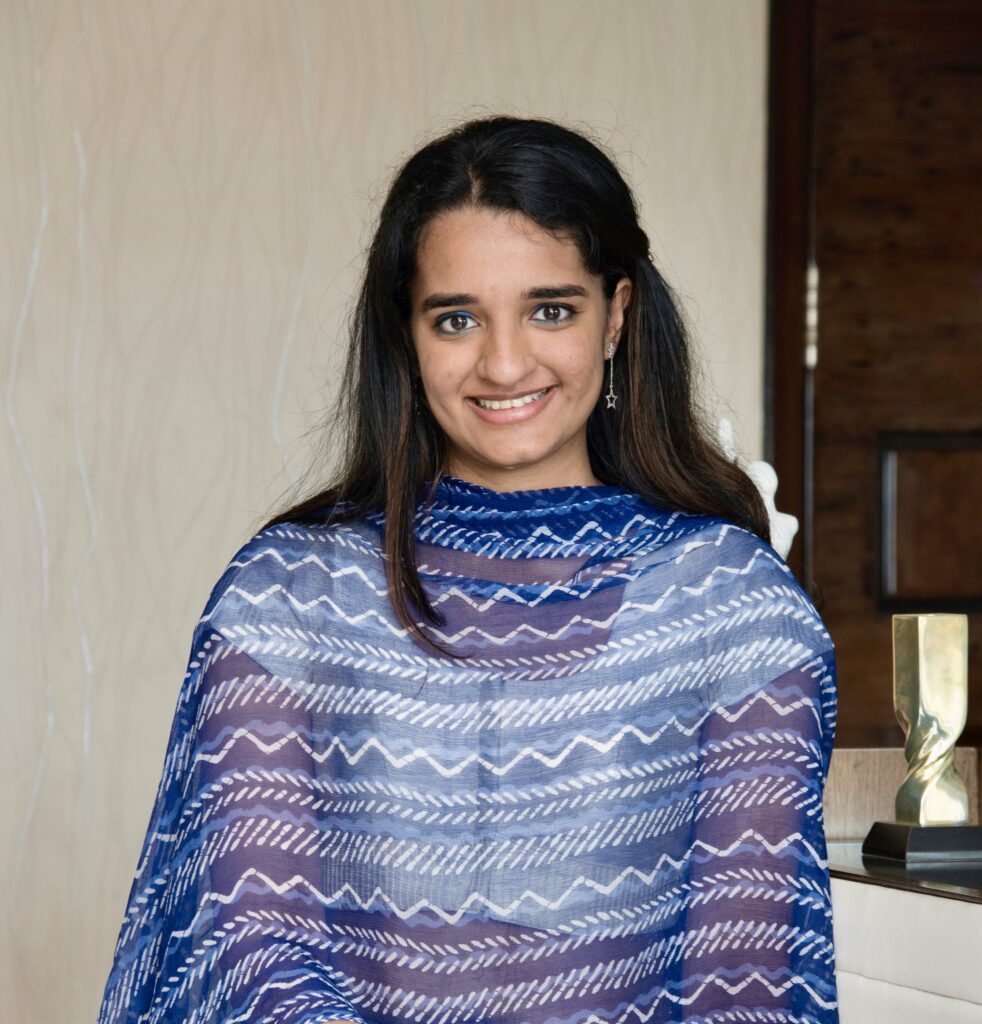 Being published for the first time at five years old, trading stocks for the first time when she was nine, and working at Goldman after graduation, Shriya was no stranger to the hustle typically associated with start-ups. She actually would work on Lumhaa after long hours of work at Goldman, and loved doing so. She even wrote the foundation for what Lumhaa would become as her senior thesis at Princeton. After doing a series of studies on the psychological benefits of memory jars, she found that people generally felt happier looking at memories, even if they were not their own and also felt less lonely. So, simply put, Shriya's guiding vision in working on Lumhaa is to make people feel happy and loved. What else could we possibly want?
Shriya described the Lumhaa memory jars as, "a space that's just for you and the people you care about that you can fill with photos, videos and sound and whatever else matters to you." I decided to give the Lumhaa app a try myself, and found it to be a really nice way to compile the memories from my first year of college. Every silly video and fancy photo can be in one place, with fun notes for some context.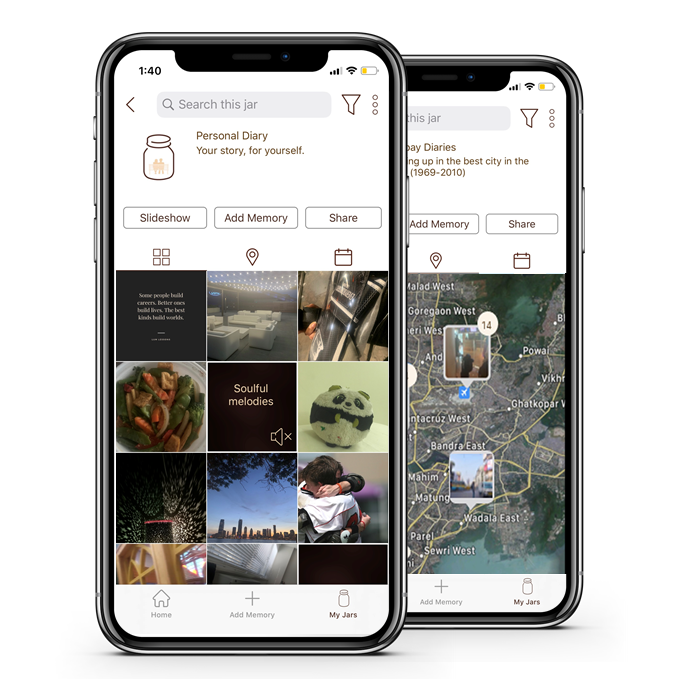 In addition to memory jars, Lumhaa is often used for events. For example, users can create a birthday jar, and everyone can add their birthday wishes to it using a link. Additionally, companies use Lumhaa as a way to encourage employees to form valuable relationships and create memories during corporate training. Lumhaa will also be coming out with a facial recognition tool, which will make finding photos with you in them much easier – no more Google Drive photo dump scavenger hunts!
In the future, Lumhaa will sell more physical products, specifically ethnic crafts that integrate memories in some ways. Shriya also envisions Lumhaa becoming a multi-dimensional experience that would allow users to immerse themselves in their memories. I'm very intrigued to see what exactly that will entail, but I have no doubt that if anyone can do it, it's definitely Shriya and the Lumhaa team.
TLDR: Lumhaa is a start-up that allows users to create virtual and physical memory jars to store everything in one place – sort of like an in between of Snapchat and Instagram. Lumhaa was founded by Shriya Sekhsaria who has an incredible background, and was inspired to create these "memory jars" from her experience with collecting memories from a variety of different people while doing research for her books.
My biggest take-aways from speaking with Shriya, including tips for aspiring start-up founders:
1. Believe in yourself.

Shriya often struggled with having confidence in her decisions and sometimes took advice from others instead of doing what she thought was best. In some cases this helped, however once she gained more confidence in herself, she was able to better filter advice based on what she felt aligned with her vision and make peace with her decisions.
2. Being an entrepreneur and an artist has many parallels.

For Shriya, being a writer paralleled being an entrepreneur in many ways. In both cases "users" interact with the product and you need to have an audience to be successful. She thinks there would be a lot of value in artists and entrepreneurs collaborating more.
3. Treat choices like choices and not sacrifices.

Shriya treats the decisions she makes as choices and not sacrifices. Leaving Goldman was hard for her because she enjoyed it a lot, but ultimately she realized it was her choice that she was making and that she was happy to work on Lumhaa full time. In being an entrepreneur it may seem like you are "sacrificing" things, however it's more of making a choice of what matters to you.
For more information on Lumhaa:
Visit their Website, download the Lumhaa App, or find them on Instagram, Twitter, or Facebook!