There's nothing like real estate in the city….
So you finally make it out to the concrete jungle, your dreams are coming true. But there's one tiny problem – where are you staying? Between finding something affordable, finding a decent roommate, or finding a good location, getting a place in the city can prove to be a challenge and is often what turns people away from NYC. Get a group from diverse backgrounds and experiences that want to solve this issue and you get Nooklyn.
Nooklyn is a real estate company focused on the New York City area. They enable users to navigate available listings, find roommates, and get virtual tours, while focusing on increasing transparency in the NYC real estate scene.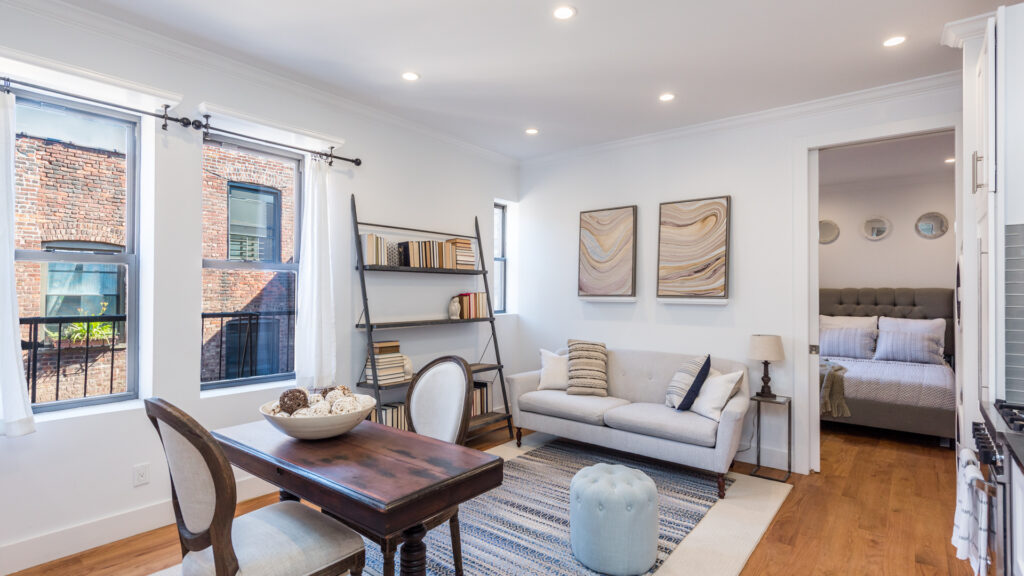 Nooklyn founder Harley Courts was a skater boy, but he in fact did not say "see you later," boy, but rather decided to tackle a problem that he experienced first-hand. Back around 2010, Harley was living with some roommates who he paid rent to, but ended up being evicted as it turned out the roommates were not paying the landlord. In the words of Nooklyn CEO, Moiz K. Malik, "an eviction notice was like a scarlet letter," as in the city it was practically impossible to get a new apartment after getting evicted since the records never went away. Thankfully, legislation regarding this has since changed, but there were still plenty of issues.
Harley ended up subletting at the Tea Factory, which is where he met Joseph Friedman (current Chief Revenue Officer and partner). Harley needed people to fill the rooms, and Joseph needed renters. They started by renting these apartments to people with non-traditional incomes, creatives, and freelancers and eventually, Nooklyn was born. Moiz was quite literally in the right place at the right time to get involved with Nooklyn – he was actually living in the same building as the two were renting out, and so Moiz became the second official employee. He worked on building tech for Nooklyn while also working for another start-up, and eventually became a partner at Nooklyn.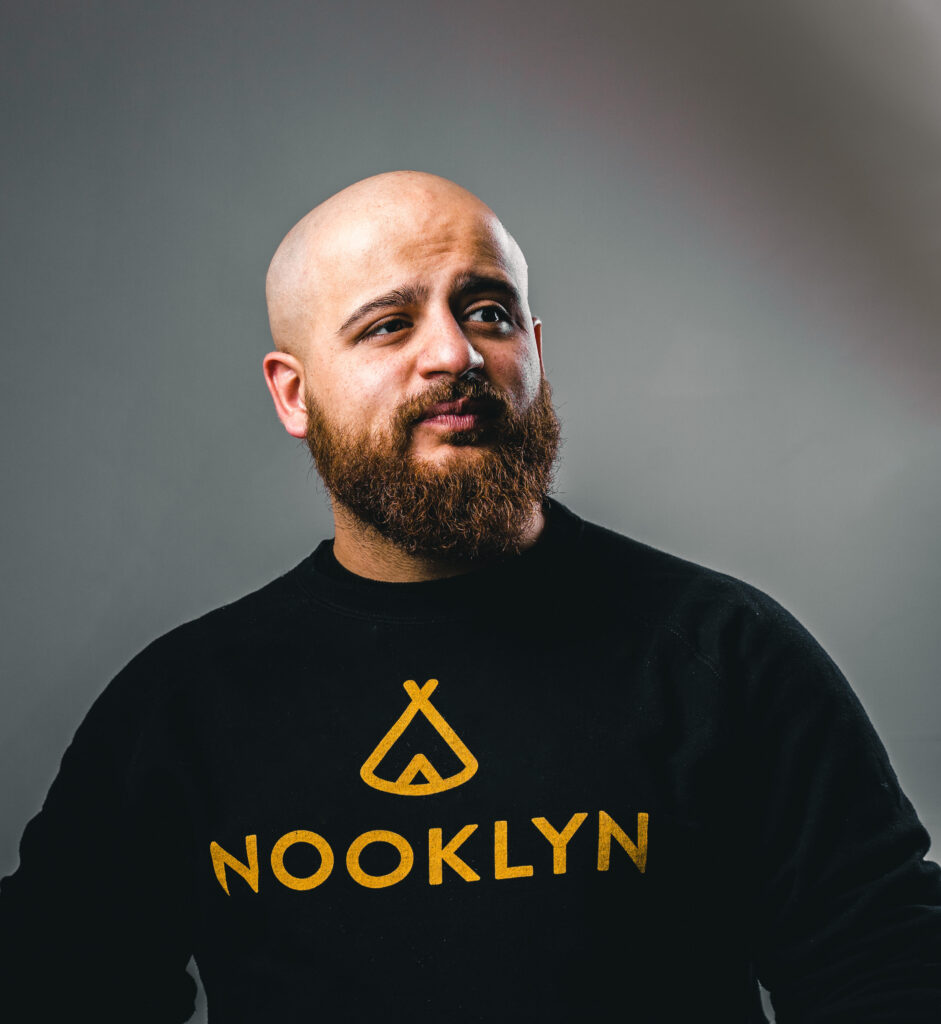 What's really interesting about Moiz's background is that despite being big on computer science and technology, his major back in college focused on the experience of Russian women in the 1800s. You might be thinking, wait, how is this relevant? Moiz talked about how due to this background he realized that  "experience from over half the human population is not heard from for a lot of history, as most of history is written by men," which for him "dispelled the notion that what you're reading is the full picture." As the main developer of the Nooklyn roommate search feature, Moiz kept this in mind and made sure to build in identity verification and other safety measures to avoid sexual harassment. According to him,  75% of the users of the roommate option are women as they've found that a safe place to connect, and if there is ever an incident reported, Moiz will always get involved personally.
As Nooklyn grows, they hope to really change the way the real estate landscape works in NYC. Currently, the industry seems to have a lot of "entrenched" power, with information being withheld and used as leverage and other processes that just don't make sense. Moiz said that "it's so backwards how real estate works, if you were to apply these rules in any other industry it would just not work." Especially with many people spending an average of 35-60% of their income on rent "the fact that there is so little transparency is inexcusable," and so Nooklyn has worked hard to digitize any processes they can to make it less of a pain.
Amidst the pandemic, two days after lockdown went into place in NYC, Nooklyn has a new virtual tour feature developed. Moiz mentioned that being a smaller company without large debt like some VC backed companies allows them to "be nimble and quickly change direction without worrying about investors' opinions." They plan on keeping and improving these virtual features for the long term so less time is wasted visiting apartments for both real estate agents and renters. I am looking forward to seeing how Nooklyn continues to innovate the real estate space and hopefully with the amazing work they've been doing, soon there will be more transparency too.
TLDR: Nooklyn is a NYC real estate rental company that hopes to empower renters with transparency, and offers roommate search tools and virtual tours. Its CEO, Moiz comes from an interesting background that he applies when creating new products and making decisions for the company in order to ensure maximum user safety and satisfaction.
My biggest take-aways from speaking with Moiz, including tips for aspiring start-up founders:
1. Hire people who are different from you.

Moiz strongly believes that those who hire for a culture fit rather than diverse perspectives close themself off from fully understanding that what works for some people might not work for others. Moiz said "there's this Silicon Valley idea of culture fit, whereas I think you should do the opposite. If you're not a parent, hire a parent, it'll bring experiences to the table you have no way of understanding." 
2. Learn how to ask big questions to get info from people on what you can do better.

Moiz emphasized how a lot of founders tend to be charismatic but don't give space to people who are not as eager to speak. By being more receptive and open to input they may be able to help "unlock the creativity of others," and work in a way that is conducive to generating more interesting ideas.
For more information on Nooklyn:
Visit their Website, or find them on Twitter, Instagram or Facebook!